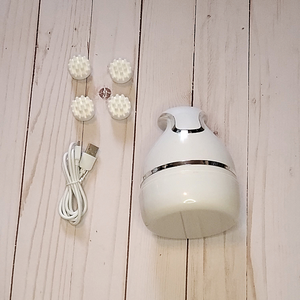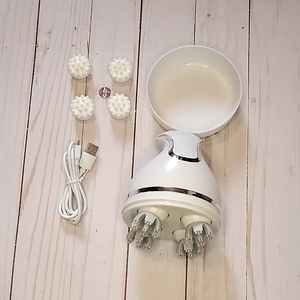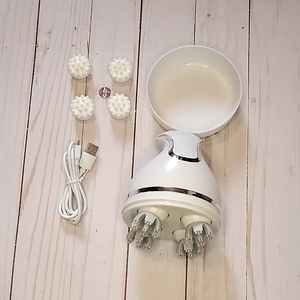 Head and Scalp Massager (Multiuse Function)
Massaging the scalp promotes hair growth. This electric scalp massager is an easy way to achieve hair growth without having to do much work. The little prods on this massager help provide a relaxing massage for your scalp. Not only is this massager gentle, but it's also easy to use. You can use this massager on whatever body part needs relief making it a multiuse product!

FEATURES:
The curved handle makes using it more comfortable.

USB charging so no batteries needed, EVER!

Water resistant scalp massager allows you to use it while shampooing hair. Do not submerge in water as product is NOT waterproof. 

Separate massage heads, detachable for cleaning.

Small size, lightweight and easy to carry, suitable for home office and travel
Low Speed Forward: Gentle Massage

High Speed Forward: Simulates Kneading

High Speed Reverse: Deeply Press the Scalp to Relieve Pressure